What a stimulating, long weekend we have just enjoyed at the Telegraph Ski and Snowboard Festival in London's Battersea Park.
Hundreds of visitors to the show stopped off at our chalet to find out more about how we plan to keep ski clothing out of landfill and in circulation. Our goal? To make it easier to sell on your pre-loved gear, and keep down the costs of looking good and staying warm and dry on the slopes. Remember: re-use beats recycle as the sustainable thing to do with no longer wanted clothes.
We very much enjoyed hearing your enthusiasm for giving your ski and snowboard habits an eco-boost, so we look forward to welcoming you to onto our peer-to-peer marketplace when we launch transactions in the coming weeks.
It was also inspiring to win support for our secondhand ski clothing resale concept from high-profile wintersports enthusiasts.
They included the legendary Graham Bell (Olympics, Ski Sunday), Woodsy (Olympic freestyle skier James Woods), Peter Speight (freestyle skier, two-time British champ, competed in the 2018 Winter Olympics), Jim Adlington (founder Planks Clothing, professional freestyle skier) and Neil McNair (professional snowboard coach).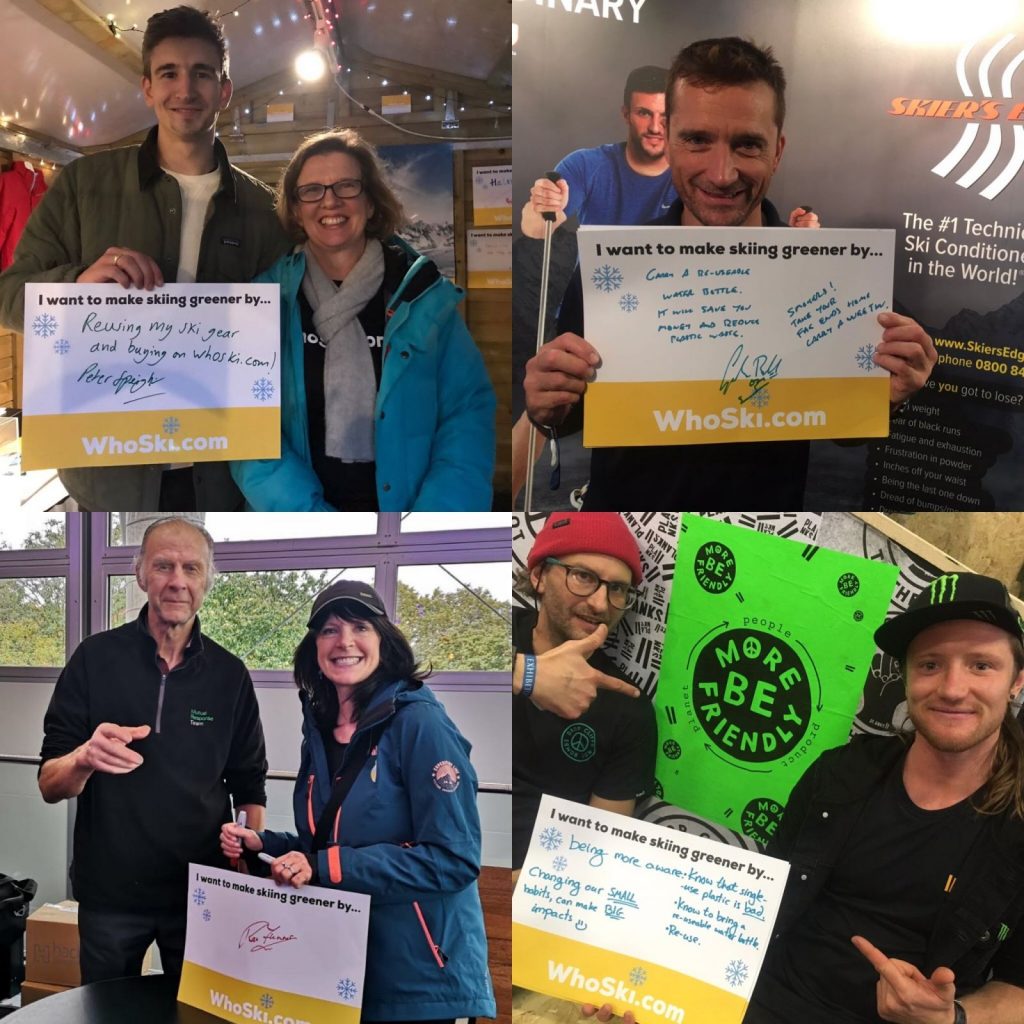 Explorer Sir Ranulph Fiennes also gave us his seal of approval, signing our 'I want to make skiing greener' pledge, along with many, many more at the Telegraph Ski and Snowboard Festival.
Thanks to everyone who took time to visit our chalet, listen to our message and offer to use our soon-to-launch service. Watch this space! Sign up for our newsletter (below) to be kept informed.